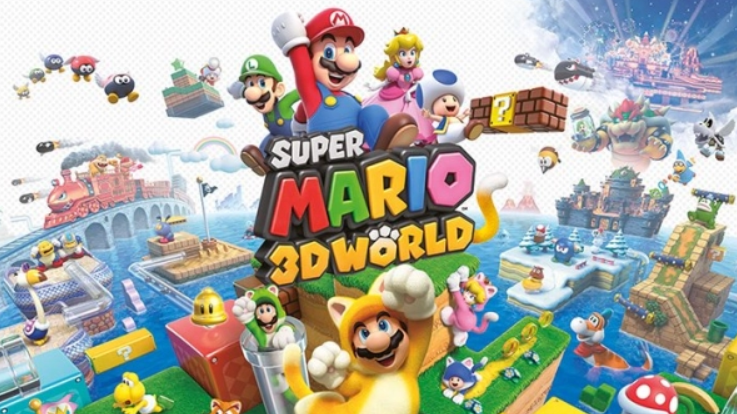 ---
I started a challenge of taking 100 days off to mainly focus on my health and overall personal development and used this account as a personal blog to keep track of all my activity. I enjoyed it and continued afterward trying to build better habits and find a good balance between health, fitness, work, and my personal life...
---
Fun Tuesday as I went home since it was the birthday of my oldest niece who turned 14. I got her Super Mario 3D world which is a game she has fond memories of from back in the day when we used to play in on the Wii U. When getting back to my place, I did need to catch up still on a lot of what's happening in the crypto market which got me watching youtube in bed quite late.
Wednesday will be another family day after trying to be productive for at least a couple of hours.
---
| Day | Bed Time | Awake | Out Bed | Weight | Day Score |
| --- | --- | --- | --- | --- | --- |
| 01 Nov | 00:00 | 09:00 | 09:45 | 69.9 kg | 7 |
| 02 Nov | 00:30 | 09:00 | 09:46 | 70.3 kg | 6 |
| 03 Nov | 01:00 | 08:10 | 09:05 | 70.0 kg | 7 |
| 04 Nov | 01:00 | 08:20 | 09:20 | 70.3 kg | 6 |
| 05 Nov | 00:30 | 09:00 | 09:50 | 70.2 kg | 6 |
| 06 Nov | 01:00 | 07:20 | 08:20 | 70.0 kg | 6 |
| 07 Nov | 02:00 | 09:00 | 09:45 | 70.6 kg | 6 |
| 08 Nov | 00:00 | 07:50 | 10:10 | 70.3 kg | 7 |
| 09 Nov | 00:00 | 08:40 | 09:30 | 69.7 kg | 7 |
| 10 Nov | 00:30 | 09:00 | 10:00 | 70.4 kg | 7 |
| 11 Nov | 01:00 | 10:00 | 10:29 | 70.0 kg | 6 |
| 12 Nov | 01:00 | 08:00 | 09:00 | 70.4 kg | 6 |
| 13 Nov | 01:00 | 09:20 | 09:55 | 70.6 kg | 6 |
| 14 Nov | 00:30 | 08:50 | 09:35 | 70.3 kg | 6 |
| 15 Nov | 00:00 | 08:00 | 09:30 | 70.2 kg | 7 |
| 16 Nov | 01:00 | 08:40 | 09:50 | 70.1 kg | 6 |
| 17 Nov | 00:30 | 09:20 | 10:00 | 70.5 kg | 7 |
| 18 Nov | 01:20 | 09:20 | 10:20 | 71.0 kg | 7 |
| 19 Nov | 00:30 | 08:20 | 09:40 | 71.2 kg | 6 |
| 20 Nov | 01:00 | 09:20 | 10:00 | 72.0 kg | 4 |
| 21 Nov | 01:00 | 09:40 | 10:30 | 72.0 kg | 5 |
| 22 Nov | 00:30 | 08:40 | 10:00 | 71.4 kg | 6 |
| 23 Nov | 01:30 | 09:00 | 10:00 | 71.4 kg | 8 |
---
---
LIFE
BLOG
HEALTH
FAMILY
PALNET
NEOXIAN
CTP
PROOFOFBRAIN
MOTIVATION
GAMING
---
---