After Sachin Tendulkar and Ricky Ponting, who has scored 60 centuries in international cricket, Virat Kohli is one of the best batsmen of the time. Kohli needs just one more century to touch second-ranked Ponting. But that century seems to have become a 'golden deer' for Kohli.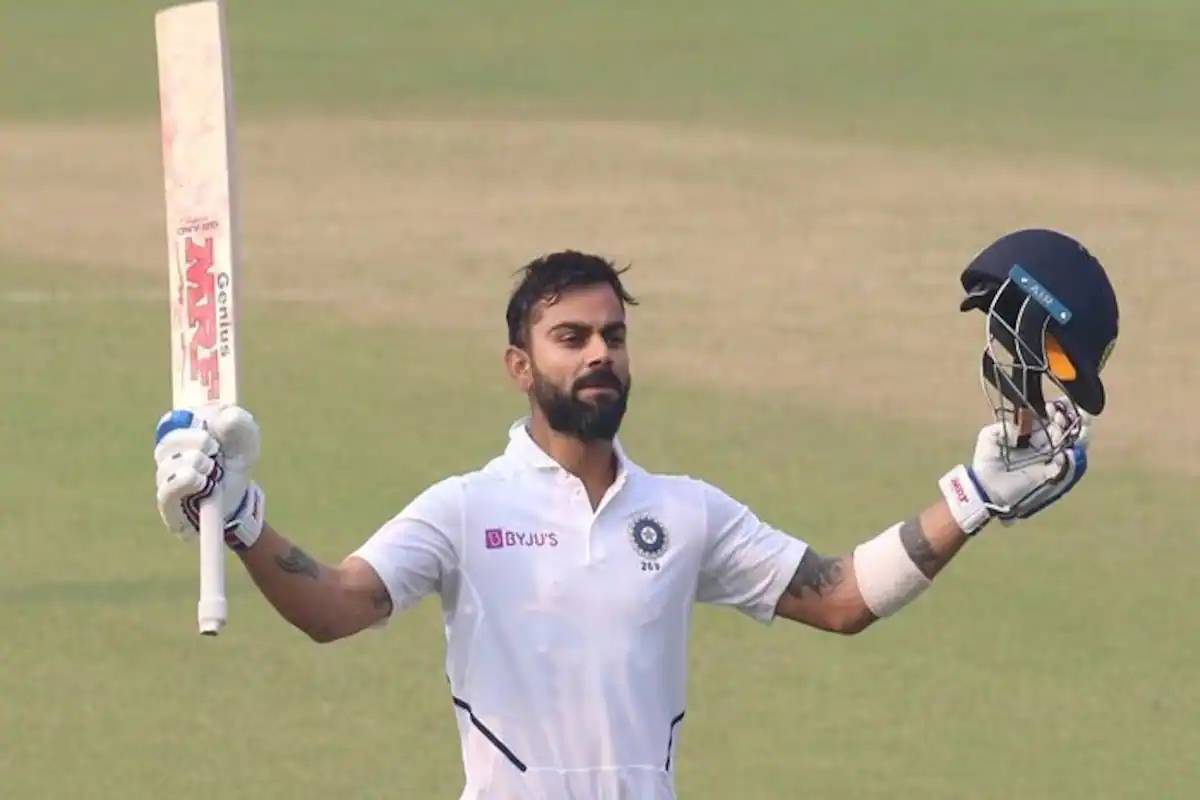 source
Two years ago, on November 23, 2019, Kohli scored his last international century against Bangladesh. After that, you can't see Century anymore. This is the biggest time of waiting for a century in Kohli's career.
So far, the Indian captain has scored a total of five centuries in ODIs and Tests against Bangladesh. Interestingly, every time after scoring a century against Bangladesh, Kohli has been deprived of a century for a long time.
102 * (95) vs Bangladesh, 2010 Century Deprived innings: 15
In 2010, Bangladesh, India, and Sri Lanka hosted a tri-nation ODI series in Bangladesh. In the last match of the group stage, Kohli played an innings of 102 off 11 balls with 95 balls against the host Bangladesh. After that, he could not score a century in 15 innings.
100 * (83) vs Bangladesh, 2011 Century Deprived Innings: 24 Innings
The match was Kohli's first match in the ODI World Cup. As well as the opening match of the 2011 event. Kohli targeted Bangladesh to record that day. In the fifth ball of the last over of the innings, Shafiul Islam was pushed to mid-on and Maten Kohli scored his first century in the World Cup with a single. But then in 24 innings did not get to see the century.
138 (122) vs Bangladesh, 2014 Century Deprived innings: 25
After making Bangladesh cry twice in Mirpur, Kohli chose Khan Saheb Osman Ali Stadium in Fatullah, Narayanganj. This time the occasion is Asia Cup. In his first match, Kohli took 132 runs off 122 balls with 16 fours and 2 sixes in an innings. However, he has not touched three figures in 25 innings since then.
204 (246) vs Bangladesh, 2018 Century Deprived innings: 15
This time the version has changed, at the same time the country has also changed. India decided to bat after winning the toss in the only Test against Bangladesh. Kohli played a captain's innings of 204 off 246 balls with 24 fours for almost 5 hours. This is Kohli's fourth Test double century. After 15 innings and a century, he did not get the opportunity to open the helmet.
136 (194) vs Bangladesh, 2019 Century Deprived innings: 56 *
Kohli may want to mark this day on the calendar. Because this test was the pink ball test. Which was also part of the ICC Test Championship. The match was the second Test of the first ICC Test Championship Cycle (2019-2021) India-Bangladesh series.
India was all out for 106 in the first innings of the day-night Test in Kolkata when India batted in the second innings. Kohli played a memorable inning of 137 off 16 balls with 194 balls. But he has not been able to score a century since then. Although there were many half-centuries in 56 innings in three formats, they did not get three figures.
I have good confidence, I will bat normally: Joy
He started the national league with a pair of zeroes. From there, young batsman Mahmudul Hasan Joy turned around brilliantly. He played two consecutive matches in innings of 112 and 121 runs. He even scored 83 runs in the first innings in the unfinished match.
In that unfinished match, there is no chance of batting in the second innings to win. Stay or what? He is now a member of the national team's Test squad that has crossed domestic boundaries. The 21-year-old right-hander has been named as a new face in the squad for the upcoming Test series against Pakistan.
In youth cricket, there are four centuries in the Test format and four in the ODI format. Even when it comes to adult cricket, the winning bat. He has already scored two centuries and a half-century in first-class cricket. As a result, he got a call from the Test team.
Very happy win because the dream is fulfilled naturally. In a video message provided by the BCB, he said, "Actually, this feeling is not like expressing. Everyone dreams of getting a chance in the Test squad. For the first time, I got a chance in the Test team. I am very happy. '
Joy is going to start the series with the confidence of playing an innings of 60+ runs in three consecutive matches. In the absence of Mahmudullah Riyadh, he also has a slim chance of getting a place in the middle order in the starting XI. And when given the opportunity, he spoke of his normal batting.
Joy commented, 'I have played well in several innings in the National League. My confidence is good now. Before that, I also played a good inning in the preparation match of HP and the A-team. So I am ready to play well in the upcoming matches.
He added, "In fact, there are no separate plans. If I get a chance, I will try my normal batting.
---
HIVE-101690
SPORTS
PALNET
NEOXIAN
HIVELIST
BROADHIVE
CENTBLOG
CTP
MEME
LERN
CHARY
---
---